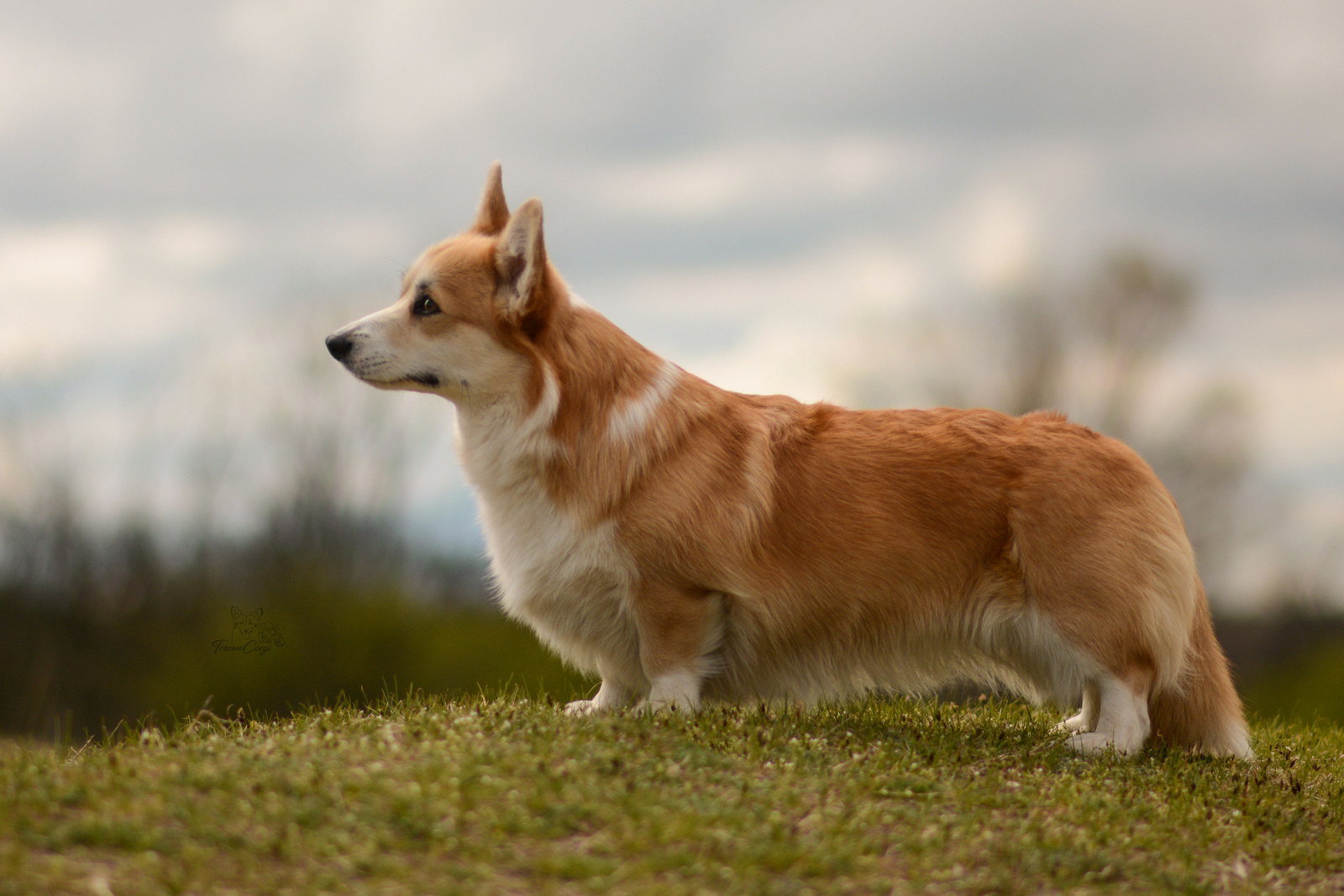 INTRIGA SEVERA CINTRA
"CIRI"
JR 70741 WKP
red and white female
height: 27 cm
weight: 10,6 kg
dob: 01 October 2020
HEALTH
DNA: DM, vWD1 carrier, EIC, PRA, MDR1, HUU, X-SCID Normal
coat/color: fluffy carrier, RHT factored, kk ay/at, DD (dilute clear), SS


CLINICAL TESTS:
HD (hip dysplasia): A
ED (elbow dysplasia): 0/0
OCD: free
SPONDILOSIS: free

Eyes (PRA, MRD, CAT, PPM…): Clear (05-2022)
ABOUT
Ciri came to us from Austria at the age of 20 months. She lived on a farm before, enjoyed a lot of forest walk and hiking.  She is sweet and gentle with kids, communicates well with dogs, she is an easy dog. She loves the human attention, she is not stubborn like most of the corgis and loves doing anything just to make her human happy. She is well motivated with food and toys.
PEDIGREE