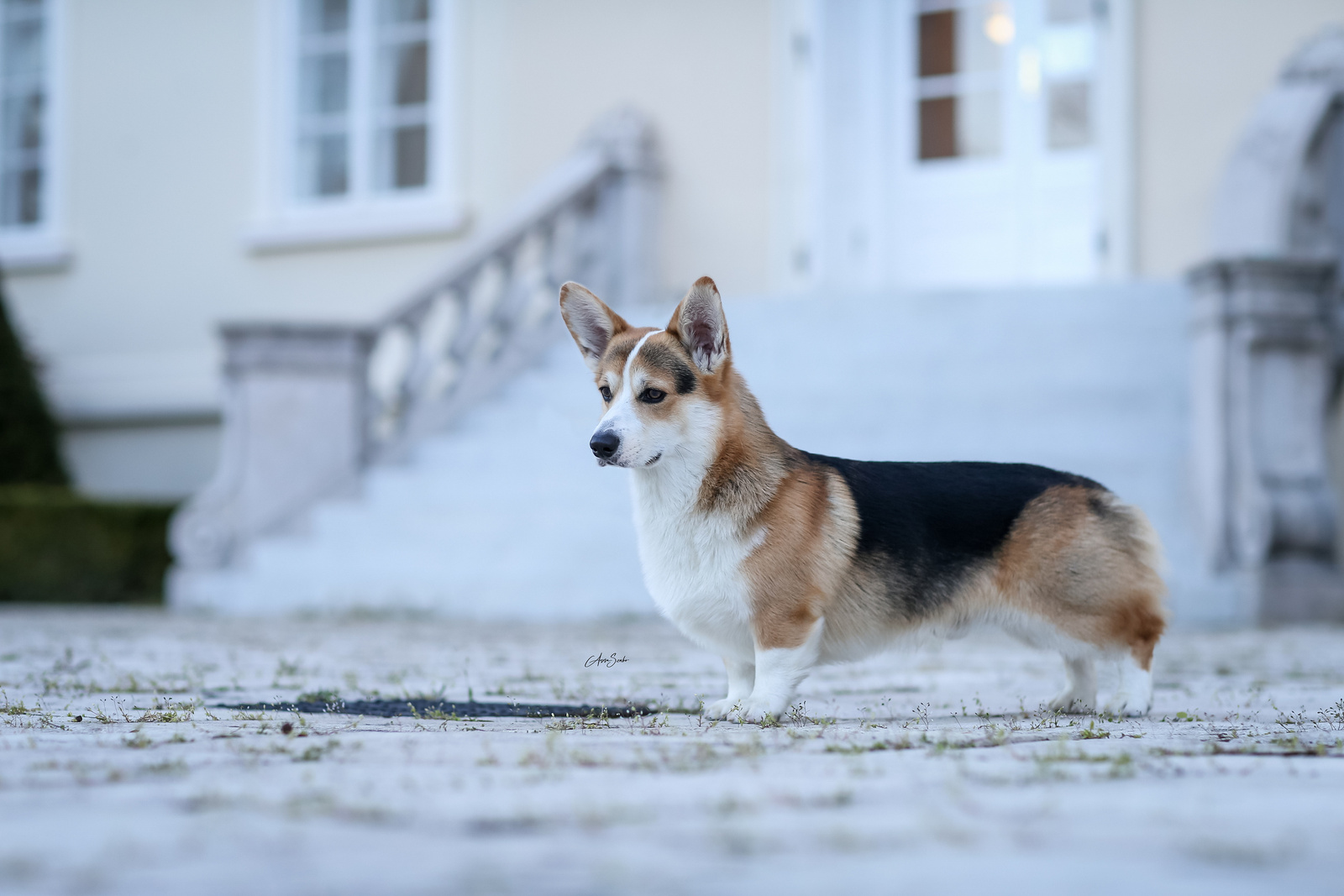 EUROPEAN JUNIOR WINNER 2021
C.I.B.
EUROPEAN JUNIOR CLUBWINNER
JCH SRB, HUN;  CH SRB, HUN, SLO;  HUN JCW,  CZ JCW,  JBIS, JBIS3, JBOG, BOG, RBOG, BOG3
CRUFT'S qualified 2023
ISTRA WINNER 2022
NHAT, HWT
BORN TO BE YOUR MORNING DREAMS COME TREOWE
"LOUIS"
MET.W.Corgi 371/20
tricolor male
height:  30 cm
weight: 14,6 kg
dob: 04 September 2020
AVAILABLE AT STUD TO APPROVED BITCHES!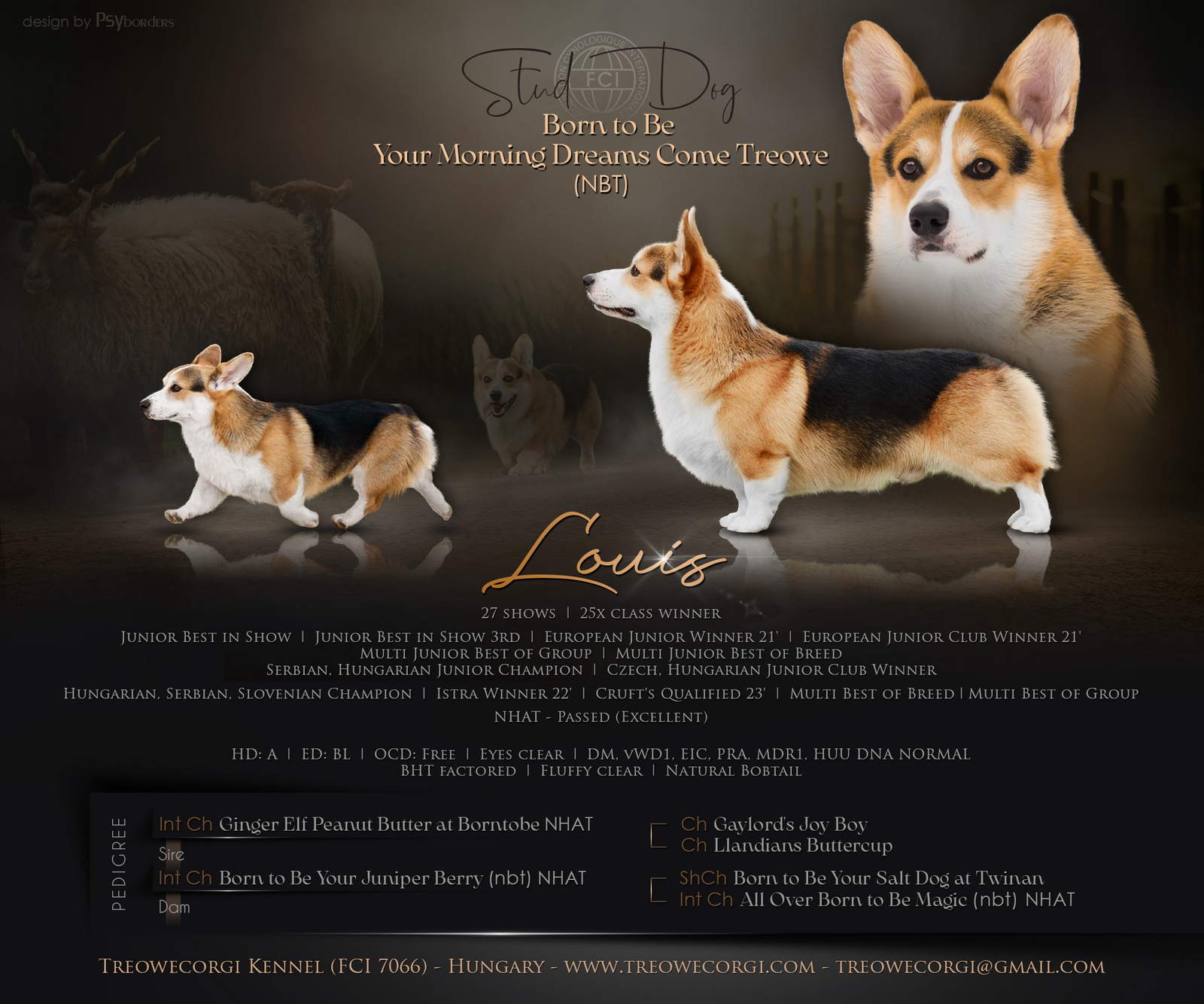 HEALTH
DNA GENETICS:
DM (Degenerative Myelopathy): DNA Clear
vWd1 (Von Willebrand Disease Type 1): DNA Clear
EIC (Exercise-induced Collapse): DNA Clear
Progressive Retinal Atrophy (PRA-RCD3):DNA Clear
Hyperuricosuri (HUU):DNA Clear
Multi Drug Resistence (MDR1):DNA Clear

CLINICAL TESTS:
HD (hip dysplasia): A
ED (elbow dysplasia):  BL
Eyes:  (PRA, MRD, CAT, PPM…): Clear (10-2021)
COAT AND COLOR:
Color: Red headed tricolor (at/ at)
BHT (Black headed tricolor): carrier 
Dilute (D-locus): DNA D/d – Carrier 
Spotting (S-locus): DNA S/S  Solid 
Coat: Normal – DNA Fluffy Clear
ABOUT
He is the first boy in our corgi pack. He was a lovable and gentle soul from the very first moment. He is very friendly with people and dogs, outgoing and full of energy and always ready to give a kiss or two. He has a nice will to please, intelligent and learns fast. He is a smooth dog with others, he is really balanced and lovely character. Well motivated with toys and food, and he never overthinks new exercises on trainings. He is kind and gentle with pups of any age, we can say he adores puppies. He passed the HWT exam, will compete in IHT 1 herding trial and trains hoopers. He loves it, he has a great focus and a rocket start.
He is a real showman, beautifully built with fantastic movement.
PEDIGREE