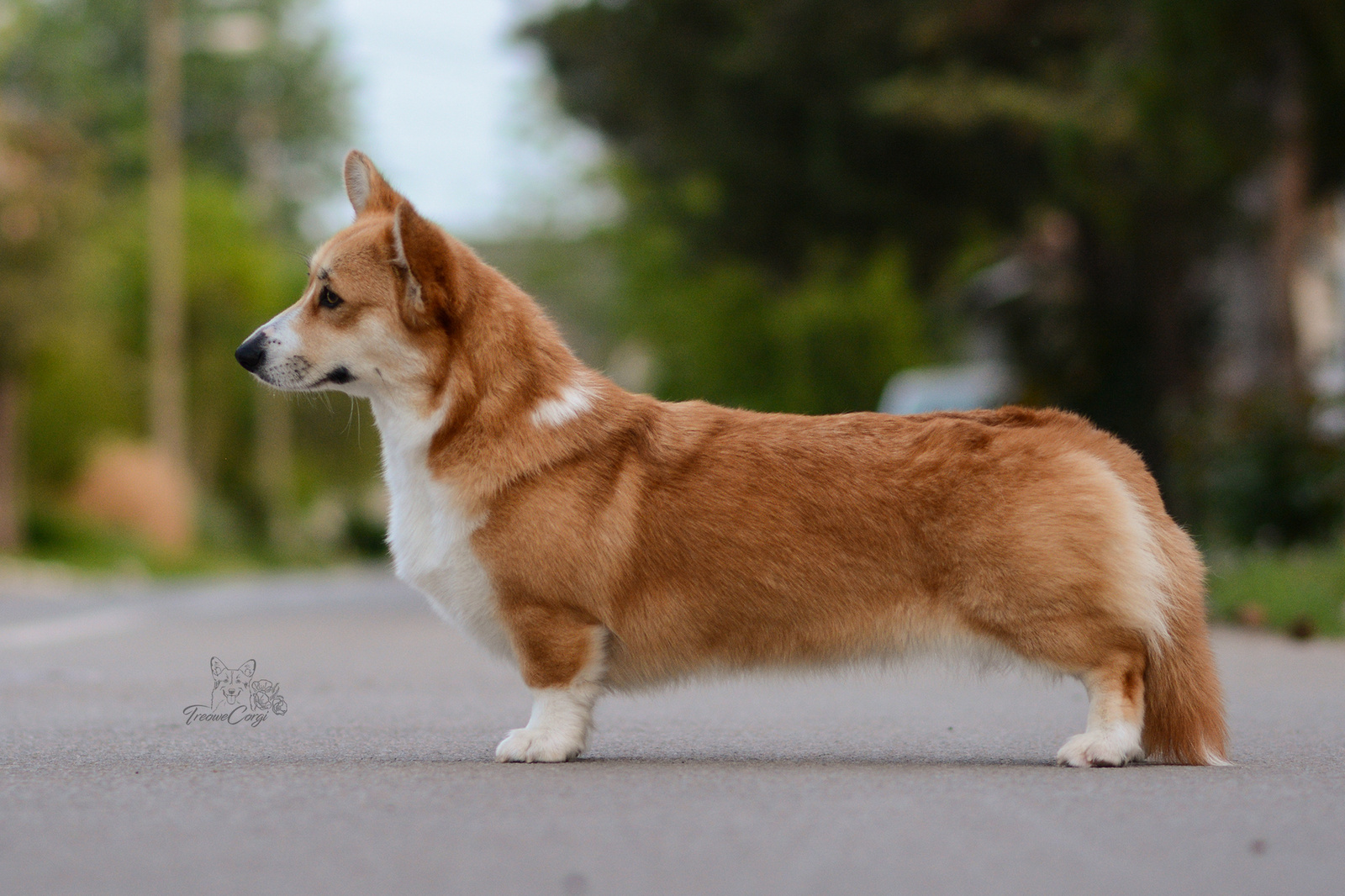 SRB JCH, SRB CH, CLUB STAR '22
NHAT, HWT
AVEROYA WINDS OF TREOWECORGI
"GYOPÁR"
JR 70381 WKP
red/white female
height: 28 cm
weight: 11,5 kg
dob: 15 January 2021
HEALTH
DNA GENETICS:
vWD1, EIC, PRA, MDR1, HUU, X-SCID Normal
coat/color: fluffy carrier, BHT factored, kk ay/at(dub), DD (dilute clear), SS


CLINICAL TESTS:
HD (hip dysplasia): A/B
ED (elbow dysplasia): 0/0
OCD: free

Eyes (PRA, MRD, CAT, PPM…): Clear (02-2022)
ABOUT
Gyopár is daughter of Pipacs, and she is almost a copy paste of her mom. She is really obedient, enjoys learning anything you wish to train. She is a fast learner, a big thinker. She is a rocket girl, runs like a cheetah , can focus really nice on trainings. She is well motivated with food and toys also. Her favorite is tugging, she  has areally strong bite, but she is also a great retriever.
She shows great herding instinct on sheep. She is preparing to compete in herding trials as she passed the HWT exam with almost maximal points. She trains  hoopers and really enjoys it. 
She is independent, has a good off switch button, she can handle new situations, new environments, new dogs and chills down easily, sleeps with comfort anywhere.  She is a sweet girl, not pushy, not so stubborn, kind with people and dogs. She communicates really nice and a smooth girl around foreign dogs.
She is also an original girl, has some funny behaviour like stealing socks and talking "wooo" every day in the mornings and when excited. An easy dog to live with. 

PEDIGREE